Red Sox place Duvall on IL with broken wrist
TheSportsWig Admin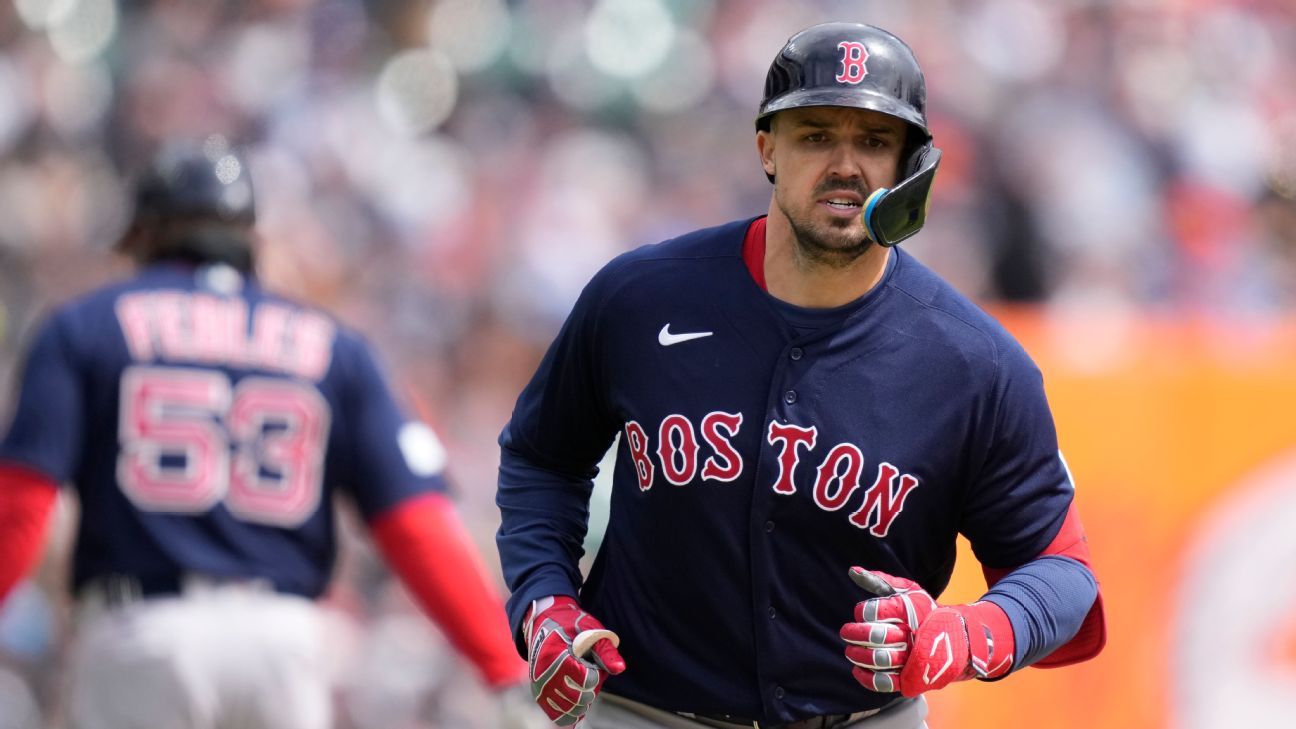 ST. PETERSBURG, Fla. — The Boston Red Sox placed slugger Adam Duvall on the 10-day injured list on Monday with a fractured left wrist.
Boston manager Alex Cora announced the injury before Monday night's game at Tampa Bay, saying the center fielder has a distal left wrist fracture.
Duvall was hurt while attempting a diving catch in the outfield in Sunday's game with Detroit. He was hitting .455 with AL-tying best four homers and 14 RBI in eight games through Sunday.
Duvall was undergoing additional tests Monday in Boston. Although Cora had no timetable for his return, Duvall will be out for an extended period. Cora didn't know if surgery would be needed.
"The guy's a good player," Cora said. "It's a big blow. But, at the same time, somebody has to step up. At one point we hope he comes back."
Duvall had surgery last summer to repair a torn tendon sheath on the same wrist.
"It's in the other side," Cora said on the new injury. "From everything I hear with the procedure he had last year, nothing happened there but obviously there's more testing going on just to make sure."
The Red Sox recalled Bobby Dalbec from Triple-A Worcester. He was hitting .281 with one homer and five RBI over seven minor league games. He can play at first, shortstop and third. Yu Chang will also play shortstop.
Kiké Hernández, Raimel Tapia and Rob Refsnyder will play in center field.
"We'll mix and match, and see what we can do," Cora said.
Cora said "there's a good chance" that right-hander Garrett Whitlock, coming back from hip surgery, will make his season debut Tuesday night against the Rays.